Rascal 850 Mobility Scooter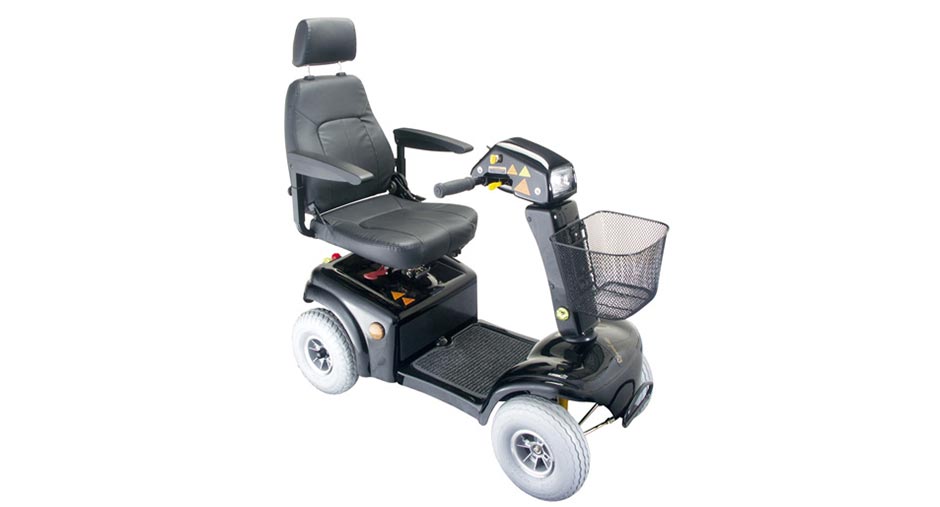 Maximum Speed
The Rascal 850 Mobility Scooter is capable of a top speed of 8mph. This scooter can be used on UK roads and has lights to ensure you are safe whilst travelling.

Maximum Range
The Rascal 850 Mobility Scooter can carry a passenger on  full charge up to 24 miles. The maximum distance does depend on the user weight and terrain you are travelling on.

Maximum Weight
The Rascal 850 is a robust mobility scooter with a maximum user weight of 21 stone. With suspension and a comfortable seat you are assured of a comfortable journey.
Rascal 850 Mobility Scooter
The Electric Mobility Rascal 850 Mobility Scooter is an 8mph, class 3 mobility scooter which utilises the latest technology with a clean modern styling. More compact than some other 8 mph models, the Rascal 850 is still packed full of features.
Comfort is a key feature on the Rascal 850 Mobility Scooter, it comes with a comfortable adjustable Captains seat with lumbar support, head rest and arm rests. The 12 inch pneumatic tyres, and all round coil suspension ensure your journey is smooth and enjoyable on uneven terrain. The Rascal 850 mobility scooter also has an impressive ground clearance of 6 inches almost 3 times that of a standard travel scooter.
The Electric Mobility Rascal 850 Mobility Scooter is fitted with two heavy duty 50 ah batteries which increases the maximum range up to a possible 24 miles on a full charge, ensuring you will get to where you want to go.
3 Months FREE Insurance
Mobility Scooter Insurance is important to have in case you have an accident. All mobility scooters listed come with an 3 months FREE insurance from the date of delivery.
FREE Delivery
No hidden costs, delivery on all mobilty scooters is FREE. Items are delivered by courier, if you need the item carried up stairs you might consider the Engineered Delivery option.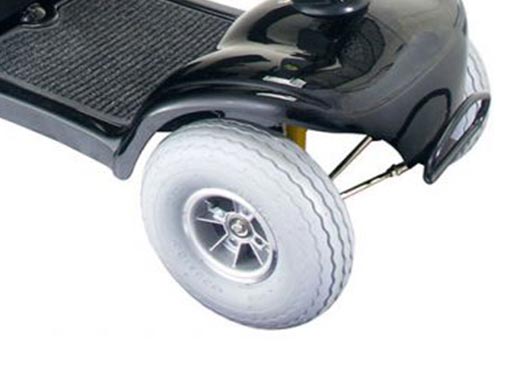 Rascal 850 Mobility Scooter Tiller
The Rascal 850 Mobility Scooter tiller is packed with modern, easy to use controls.
The tiller display is all digital showing you batter level, speed and many other features.
The indicators and hazard warning lights are also found on the tiller.
The forward and reverse controls are also located on the tiller along with the horn and lights.
Comfort as Standard
The Rascal 850 Mobility Scooter is packed with the latest technology to ensure your comfort on every journey.
The Rascal 850 boasts all round suspension, add to this the pneumatic tyres and you are sure to have a smooth ride.To add to the the luxury and comfort of the Rascal 850 it also comes with a super comfy captains chair which swivels to help you get onto the scooter.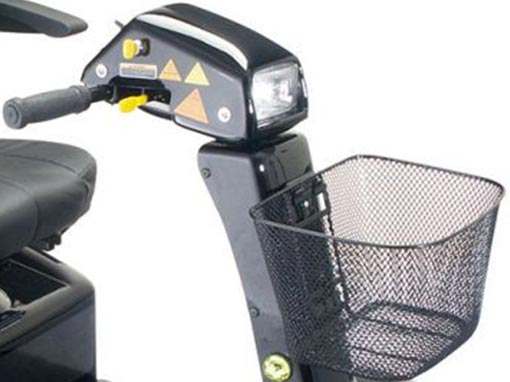 If you are interested in buying this product why not click the link for more details!
Would you like to hear more about this product?
If you'd like some help or advice please use our contact form below.
We'll get in touch as soon as possible.