Vertex Sport Pavement Mobility Scooter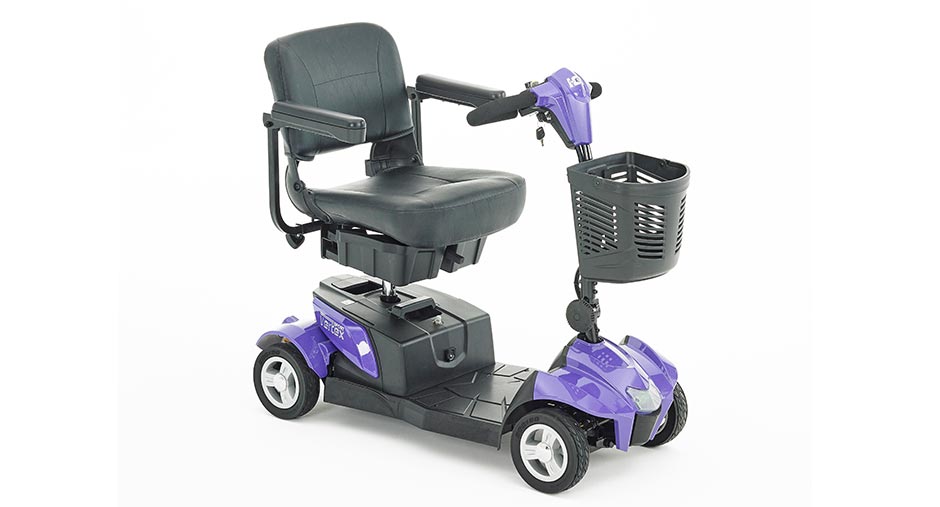 Maximum Speed
The Vertex Sport Mobility Scooter is capable of a top speed of 4mph. This scooter has bright LED lights to ensure you are safe whilst travelling.

Maximum Range
The Vertex Sport pavement mobility scooter can carry a passenger on  full charge up to 15 miles. The maximum distance does depend on the user weight and terrain you are travelling on.

Maximum Weight
The Vertex Sport is a robust mobility scooter with a maximum user weight of 20 stone 7lbs. With its handy swivel seat you are assured of a comfortable journey.
Vertex Sport Pavement Mobility Scooter
The Vertex Sport is the modern day version of what we knew as a mobility scooter. With a sllek fresh design in keeping with todays modern world. The modern design incorporates many features not seen on a scooter of this size as standard .
The Vertex Sport is designed and built with your comfort first. All-round suspension softens your journey from the bumps of rugged pavements, so popping down to the shops won't leave you with those all too familiar aches and pains.
This is a highly portable mobility scooter, too. Easy disassembly lets you break the scooter down into 5 pieces with just one hand. So, whether you're off on holiday or you're putting the scooter into storage for winter, you'll find this a quick and convenient scooter to manage.
The Vertex Sport is an agile mobility scooter, as capable in the limited spaces of a supermarket or busy high street as it is in your own home. The wraparound delta tiller bar is comfy for those with arthritis and other mobility restricting conditions, helping you to stay completely in control.
Benefit from a 20Ah battery delivering over 15 miles of uninterrupted travel, impressive for a scooter in this class, as well as 8" front and rear wheels, a ground clearance of 2.6" and plenty of under-seat storage. The Vertex is a terrific everyday mobility scooter.
The Vertex Sport Mobility Scooter is available in striking Metallic Black or Purple.
3 Months FREE Insurance
Mobility Scooter Insurance is important to have in case you have an accident. All mobility scooters listed come with an 3 months FREE insurance from the date of delivery.
FREE Delivery
No hidden costs, delivery on all mobilty scooters is FREE. Items are delivered by courier, if you need the item carried up stairs you might consider the Engineered Delivery option.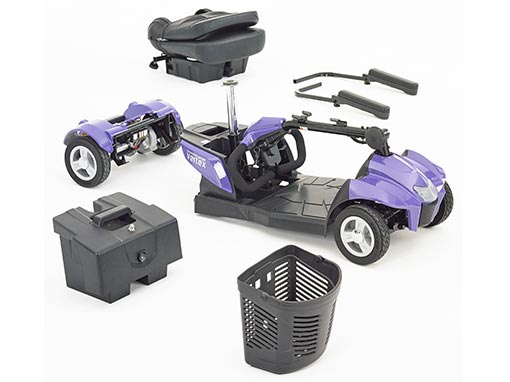 Vertex Sport Mobility Scooter
The Vertex Sport Mobility Scooter can easily be broken down into smaller manageable parts.
This scooter comes complete with shopping basket, batteries and charger, all you need to do is charge it up and off you go!
Ideal for day trips in the car, coach trips, the aeroplane friendly batteries are even safe to take abroad on holiday!
The Vertex breaks down into manageable pieces for easy transport.
Comfort as Standard
The aim of the Vertex Sport design was to bring mobility scooters into modern life. Sleek lines and full of features the Vertex is a great all-round scooter.
If you are looking for a compact solution to your mobility needs the Vertex is a perfect choice. With all round suspension, an adjustable tiller and swivel seat all designed for your maximum comfort.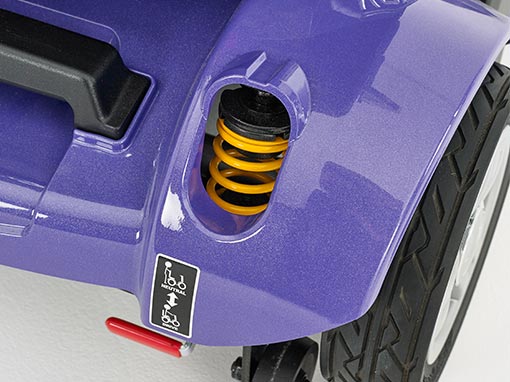 If you are interested in buying this product why not click the link for more details!
Would you like to hear more about this product?
If you'd like some help or advice please use our contact form below.
We'll get in touch as soon as possible.